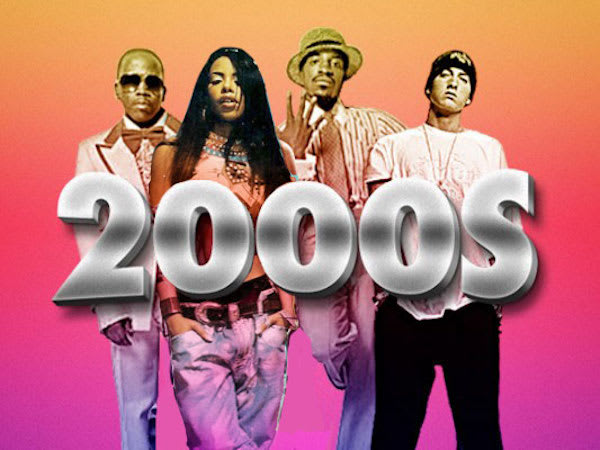 Technologically, evolution of music in the 2000s have been impressive where mp3 files changed the way we get our music and devices such as the iPod and cell phones were much easier to handle. But musically on the other hand… this decade was pretty bad. Music in the 2000s is a static and distasteful decade. Musically, the decade started out as a great, having left overs from the 1990s, but somewhere around 2002, music somehow stopped being as good as we hoped. Majority of pop music offered terrible genres such as emo, distasteful R&B and rap, pop, post-grunge movement, nu metal, and so many other music that ended up as a decade that we want to forget. Never have I seen a sufferable list of hits that made it on the number one charts and we have to thank the irresponsibility of many of these artists who created music that couldn't even age a year since its release. It's no wonder why so many stuck in the older times of music and never payed attention to the releases of 2000s. However, without the internet we wouldn't be able to discover indie music. Never has underground and independent bands ever had so much exposure that it made the mp3 files in our computers to become the standard. And it made it so much easier to list down the albums the we've missed out in the decade.

Top 10 Albums of 2000
Top 10 Albums of 2001
Top 10 Albums of 2002
Top 10 Albums of 2003
Top 10 Albums of 2004
Top 10 Albums of 2005
Top 10 Albums of 2006
Top 10 Albums of 2007
Top 10 Albums of 2008
Top 10 Albums of 2009
It was really scraping the barrel to find at least ten albums released in each year of the 2000s. Because a lot of people realizes that they weren't getting any satisfaction from mainstream music, there's no wonder why people became hipsters and supported so many indie bands that they weren't getting attention. But before the post-9/11 era started this terrible trend of music, the year 2000 was a start of a new decade and century. The days of the 1990s were no more, so new faces came in and tried to redefine their talents in songwriting. Again, 2002 was the year music stopped getting good and we would have to wait till 2007 till music got good again. After years of bad music, I can honestly say that 2007 had the best catalog of music coming out because that was when both indie and mainstream gave a crap in making wonderful tracks. You might be thinking that this person who made this list is an old fart bashing on this generation, but I assure you that I'm full blooded Generation Y and I still wish that my gen. could have their time of good music like 60s, 70s, 80s, and 90s. Even though 2009 left us in a bad note, at least the 2010s are looking up so we can just move on. It was a difficult time to rank down some of the best albums of the 2000s to remind myself that this decade wasn't at least all so terrible.